The official web site for C Code Run's DarkMark is http://www.ccoderun.ca/darkmark/.

Source code for DarkMark is available at https://github.com/stephanecharette/DarkMark/.

Note

DarkMark is not Darknet! DarkMark is a C++ GUI application used to mark up images, which then may be used with Darknet to train a neural network.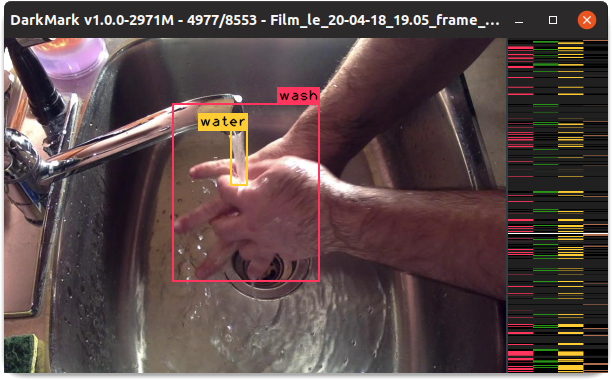 I recommend AlexeyAB's popular fork of Darknet, available at https://github.com/AlexeyAB/darknet.
The original author of the Darknet neural network framework is Joseph Redmon. That version of Darknet hasn't been updated in several years, which is why I use AlexeyAB's fork instead.